Had some real fun putting together another book project in Aussie on the Gold Coast.
A private home with the feel of comfort and relaxation but also one the most amazing collections of memorabilia, antiques and Australiana ever put together presented a little challenge that resulted in what I hope is an outcome to be proud of.
It was a real pleasure to spend 2 – 3 hours photographing for this book. and then putting it together over the next day or two. Hope you like the outcome as much as I do.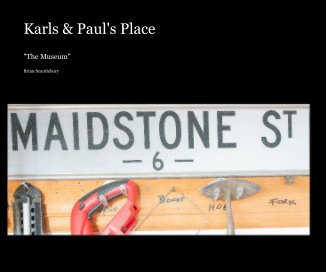 http://bit.ly/briansphotobookstore
A couple of images from the book.
I'm often told photography is a wonderful way the preserve m
emories and recollections of places, activities or properties that we have and that we'd love to share or retain as memories for our families, or even a wider market.
Whilst photo books can be reasonably easily put together these days, a professionally photographed and composed book will present those lasting memories in a light to be proud of. Or for marketing, of course, displays and sells in the best light.
If, for private or public consumption, you're wanting to get yourself noticed, sell more product or service or really just want to leave something a professional photographic book will do it.
To see some of my other book projects & travel books or check out; http://bit.ly/briansphotobookstore 
Enquires; brian@brianscantlebury.com
http://www.brianscantlebury.com